Stainless steel gearbox (SMN)
Exceptionally long service life

Easy cleaning thanks to smooth surface

High efficiency

Modular system

High proctection class

Low noise
When using production devices and machines in some industrial sectors, hygienic aspects, demands for easy cleaning as well as demands for the quality on the materials and components used are very important. Examples for such applications can be found particularly in the food industry; the chemical or petrochemical industry.
Our stainless steel gearboxes (SMN) offer an optimal solution for all applications in which cleanliness, hygiene and increased demands on material quality are important. Dirt cannot deposit on the absolutely smooth surface. These drives Show a very high resistance against aggressive substances as well.
Our stainless steel gearboxes (SMN) can be combined with our stainless steel motors (SBH, SBE, and N).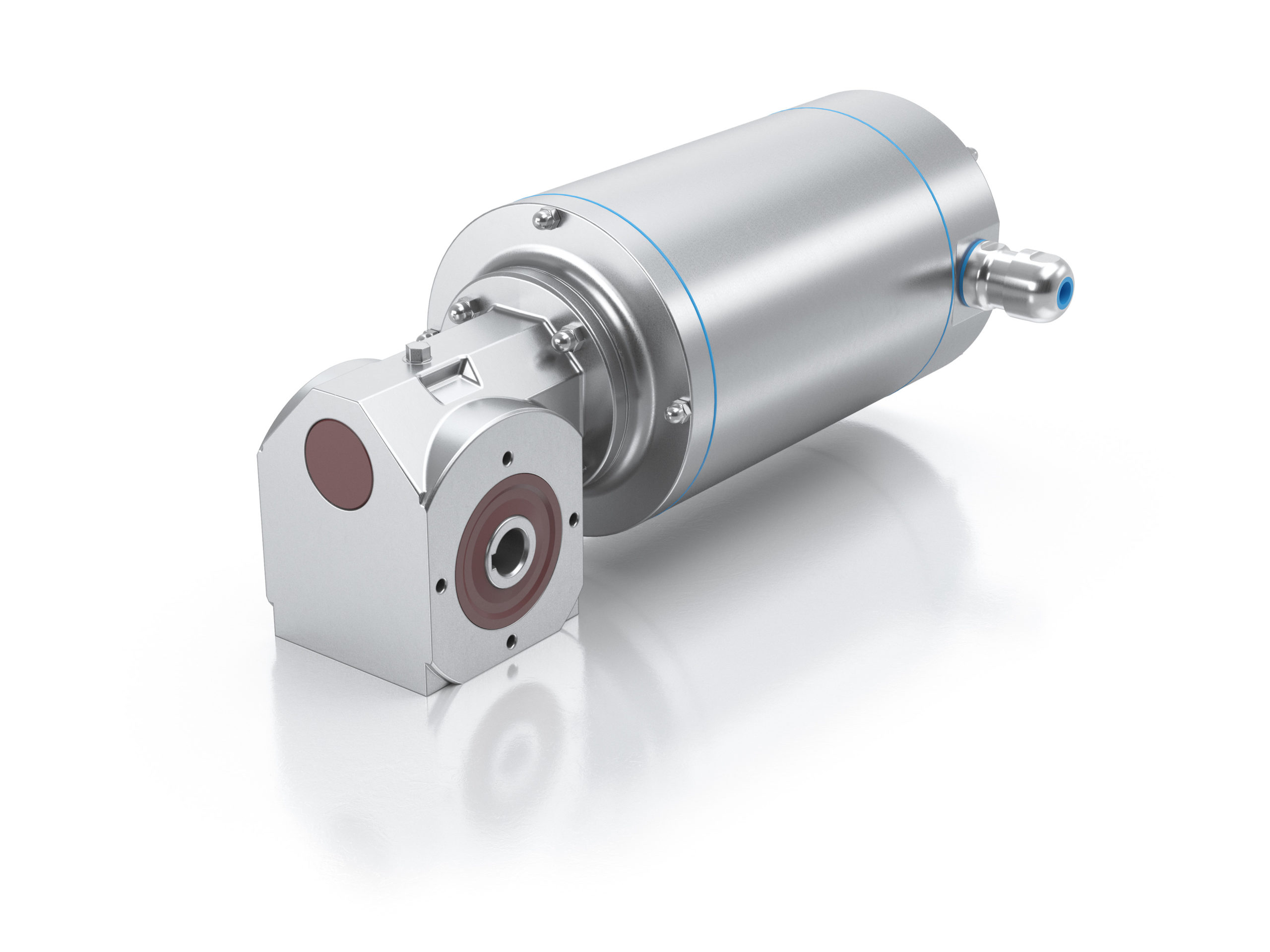 Illustrations, dimensions and representations are non-binding. Illustrations show options. Technical changes reserved.