Rehfuss recognized as a volunteer-friendly employer in Albstadt
11.11.2021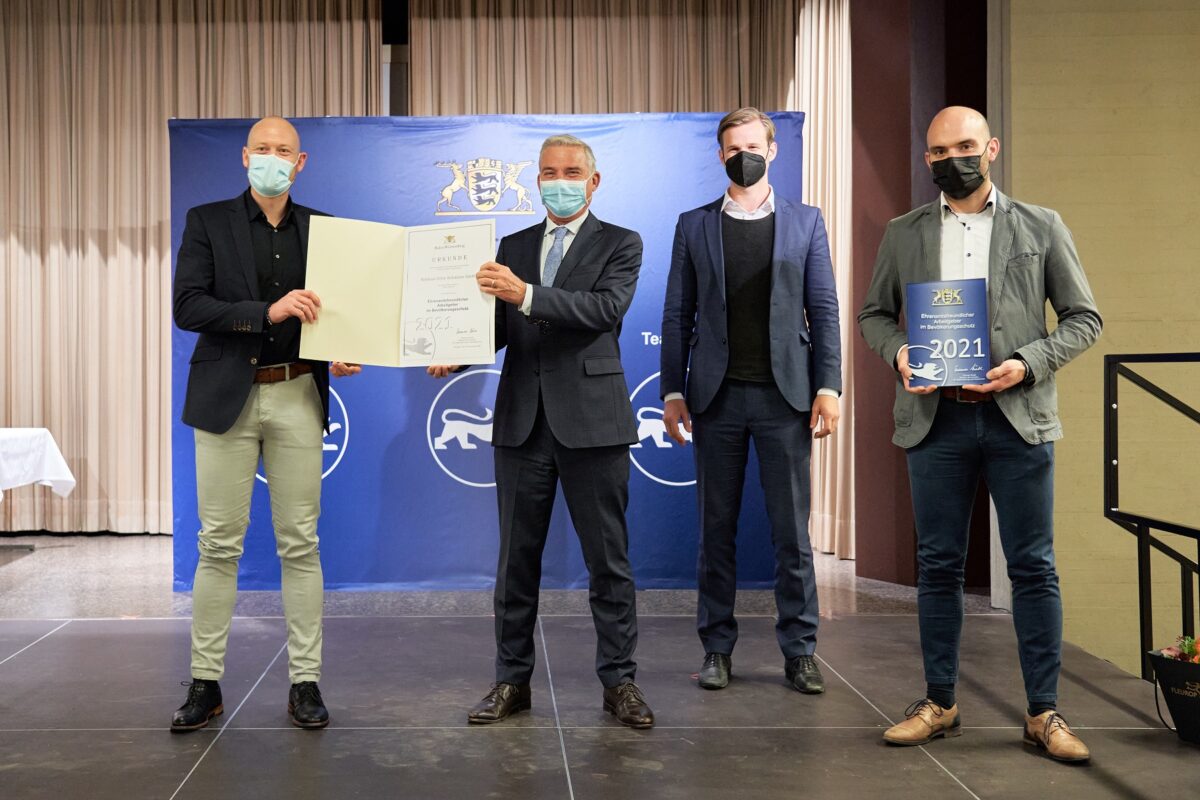 On November 8th, 2021, we received a high award from Thomas Strobl, Deputy Prime Minister and Minister of the Interior, for digitization and municipalities of the state of Baden-Württemberg. Rehfuss Drive Solutions GmbH was recognized as a "volunteer-friendly employer in civil protection".
The award is given to companies that support their employees in doing voluntary work in civil protection.
"For so many of us in Baden-Württemberg, it goes without saying that we volunteer, many of them in the fire brigade, rescue service, and aid organizations. This is exactly what makes our civil protection in the country so strong, "said Thomas Strobl at the award ceremony.
We are very proud of this award, which of course continues to motivate us to give our employees the best possible support in their work in this important honorary position.
Click here for the press release.
(People in the picture above from left: Michael Pfister, Thomas Strobl, Robin Mesarosch, Tobias Pfister, picture source: Steffen Schmid)